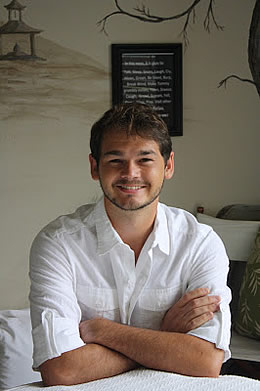 Darin Puppel, LMT, BCTMB, CST-D
Founder and Therapist

CALL FOR AN APPOINTMENT
We are honored to be part of your journey to a healthier, more fully integrated you.
Helping Clients of all Ages and Developmental Stages
Massage Therapy at Lake of the Ozarks

The Infinite Touch Philosophy
At Infinite Touch Integrative Therapies, we believe in the body's innate wisdom to heal itself. We look for restrictions that are preventing this natural progression towards health and help the body to overcome these obstacles.
Infinite Touch is a manual therapy office specializing in hands-on treatment modalities.
About Darin
Darin is a Board Certified massage therapist by the NCBTMB. This is the highest certification for a massage therapist in the US. He is also Diplomate Certified by The Upledger Institute in CranioSacral Therapy. 
Darin has been an active member of the American Massage Therapy Association and the International Alliance of Healthcare Practitioners since 2011 and has been a teaching assistant for the International Alliance of Healthcare Educators and the Upledger Institure since 2014.
---

"It's not the load that breaks you down, it's the way you carry it."
~ Lou Holtz